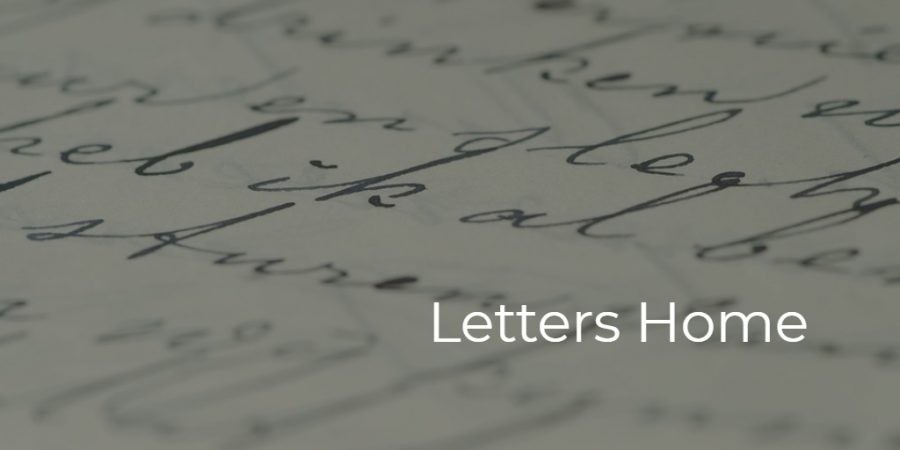 Outside the Wire is a multi-format humanities project that highlights the narratives and experiences of American veterans throughout the country's history of conflict. Supported in part by an Action Grant from the New Jersey Council for the Humanities, this project includes generative writing workshops for the veteran community in South Jersey and Philadelphia led by national nonprofit Warrior Writers; and an annual public program featuring conversations between recent veterans and writers/scholars/curators whose work intersects with issues of concern to veterans and service members. 
During the past two years, this project has also incorporated work Letters Home, an exhibit exploring the significance and history of letters and other communications sent by service-people to their loved ones during global conflict. 
Learn more about this project's programs below. 
Writing Workshops 
Facilitators from national nonprofit Warrior Writers facilitate a series of free, generative writing workshops for veterans and active duty service members. This series is over for 2019-20; sign up for our email list to learn about the series in 2020-21. 
Public Programs 
Each year, our public program places veterans, writers, scholars, and curators in conversation around a theme of importance to veterans and active duty service members. Some highlights: 
In 2017, veteran medics and nurses were in conversation with Professor Jane Schultz (IUPUI) and Professor Tyler Hoffman (Rutgers-Camden) about the comparative experiences of contemporary medical professionals in the military and those of writers like Walt Whitman and Louisa May Alcott during the Civil War. 
On November 14, 2018, Andrew Carroll, director of the Center for American War Letters, delivered a lecture about the history and significance of war letters, followed by a conversation between Mr. Carroll, Army veteran Joe Nygard, and his mother Nancy. 
In January 2020, veterans Nicky Castro and Mike Miller were in conversation with journalist Helen Benedict and curator/historian Samuel Black about the unique experiences of marginalized groups in the service, including women and service members of color. 
Letters Home Digital Exhibit (2020)
This online exhibit will feature letters or other communications from service members. If you have letters or other communications from service members, and would like to participate in this project, please visit the exhibition site or contact Leah Falk.