High School Writers Conference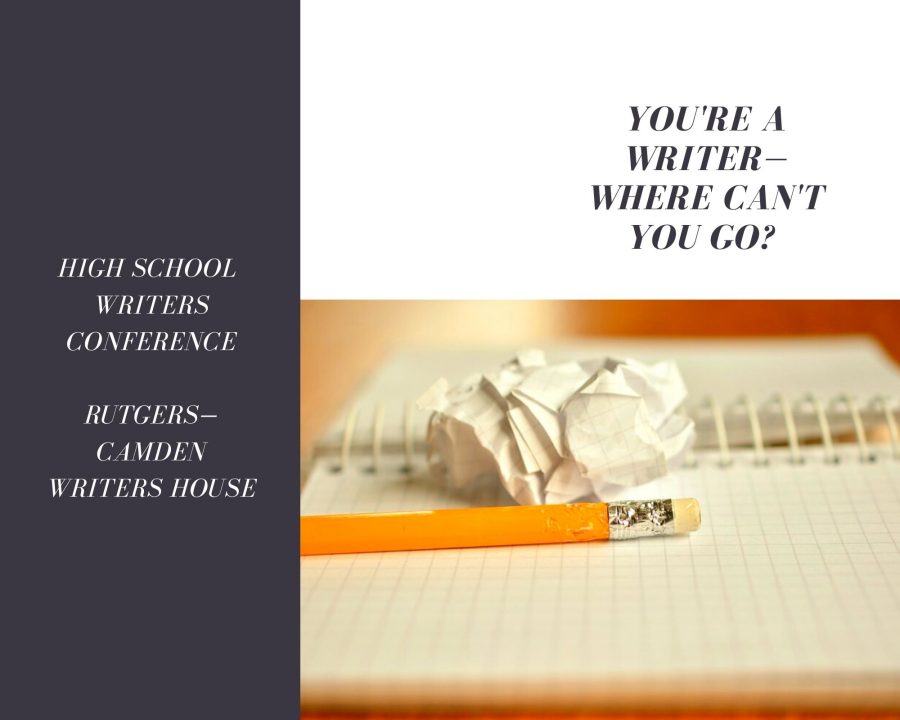 Join us Friday, April 8, 2022 for the fourth annual High School Writers Conference. 
This conference is for you. 
If you're a high school student who loves writing poetry, arguing politics, or composing epic threads on Twitter, this annual conference is for you. If you've dreamed about journalism, law, nursing, or working for your city, and want to know how people in those professions use writing every day, this conference is also for you. 
Our keynote speaker will present an opening talk that will inspire you in your writing. Then choose from sessions on poetry and performance, legal storytelling, science communication, news reporting, and more. 
The first Rutgers-Camden High School Writers Conference was held April 13, 2018. This program is presented by the Writers House and the Office of Civic Engagement, Rutgers University-Camden. 
---
2022 Schedule 
Please note: conference permission slips list an end time of 2:30 pm. We have added afternoon workshops which put the end time at 3 pm.
Time

Session

9:30 – 10 am

Student arrival and check in (Campus Center Lobby)

10:15 am

Randy Ribay keynote (West ABC, Campus Center)

10:30 am

Memoir workshop

Journalism workshop

Comics workshop

11:40 am

Poetry

Science communication

12:30 pm

Lunch and work share (West ABC, Campus Center)

1:15 pm

Legal Story Telling

Game storytelling

2:10

Campaign communications 

Songwriting

3 pm

Departure/pickup
---
2022 Speakers and Facilitators 
More speakers and descriptions coming soon.
Keynote Speaker: Randy Ribay
Can't make it to the conference? Livestream Randy's talk at this link, starting at 10:10 am EST on Friday, April 8, 2022.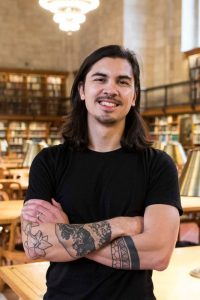 Randy Ribay was born in the Philippines and raised in the Midwest. He's the author of An Infinite Number of Parallel Universes, After the Shot Drops, and Patron Saints of Nothing, a powerful coming-of-age story about grief, guilt, and the risks a Filipino-American teenager takes to uncover the truth about his cousin's murder. It was selected as a 2019 Freeman Book Award winner and as a finalist for the National Book Award, LA Times Book Prize, Edgar Award for YA, International Thriller Writers YA Award, Amelia Walden Award, CILIP Carnegie Medal, and 17 state awards. Randy earned his BA in English Literature from the University of Colorado at Boulder and his Master's Degree in Language and Literacy from Harvard Graduate School of Education. He lives in the San Francisco Bay Area with his family and teaches high school English. 
Journalism: Cherri Gregg
Ms. Gregg's session will focus on storytelling. Participants will need a cell phone with audio recording capabilities.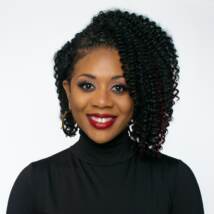 About the facilitator: Cherri Gregg is an afternoon drive host/news anchor for WHYY radio. Prior to her current position, the award winning journalist covered civil rights, social justice, race and public affairs issues impacting marginalized communities in the Greater Philadelphia region, spending nearly a decade on air at KYW Newsradio. She served as the station's Community Affairs reporter and was the creator, host and executive producer of the weekly, syndicated radio show and podcast, Flashpoint with Cherri Gregg. Under her leadership, the show earned two regional Edward R. Murrow Awards, an NABJ Salute to Excellence Award for Best Podcast and a Pennsylvania Bar Association Media Award all in 2021.  Cherri, who is also a licensed attorney, is a past president of the Philadelphia Association of Black Journalists.
Memoir: Davon Loeb 
"Memoir for Food, Family, & Love" is a workshop where students will learn the components of writing flash memoir with an emphasis on the relationships we have in connection to food, family, and love. Students will read and discuss examples of memoir as a model for good writing. We will then participate in a creative writing activity and workshop to develop our own piece of flash memoir. At the end of the session, students will share their work. 
About the facilitator: Davon Loeb is the author of the memoir The In-Betweens (West Virginia University Press, 2023). He earned an MFA in creative writing from Rutgers-Camden University. Davon is an assistant features editor at The Rumpus. His work is featured at The Rumpus, Catapult, Ploughshares Blog, PANK Magazine, Creative Nonfiction, University of Nebraska Press, and elsewhere. Besides writing, Davon is a high school English teacher, husband, and father living in New Jersey. He can be reached at davonloeb.com and on Twitter at @LoebDavon. 
Comics: Alli Katz
About the facilitator: Alli Katz (she/her) is a writer and cartoonist. Her work has appeared in Philadelphia Inquirer, City Paper, Electric Literature's The Commuter, NewYorker.com, & elsewhere. She's taught comics workshops for teens since 2009. 
Poetry: Wes Matthews
James Baldwin once wrote, "Love takes off the masks that we fear we cannot live without and know we cannot live within." The popular consensus that love is constantly at work in our world seems to provide meaning to the human experience; it leads us to our imperative sense of self-worth, of belonging and purpose. Needless to say, this is an idea that has inspired generations of artists to forge their own fresh language around the concept of love. In this workshop, we will work to uncover the meaning of empathy in poetic and musical language. Taking Aaron Taylor's song "Home" as a potential source of inspiration, participants will craft personal pieces that engage with the wonder of understanding and caring for one another. Through this creative process, we will revisit and celebrate the unique human capacity for compassion.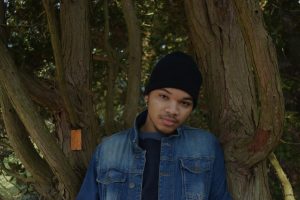 About the facilitator: Wes Matthews is a Detroit-born, Philadelphia-based poet and essayist. His work has been published in 68to05, Scoundrel Time, Muzzle, and elsewhere. Wes served as the 2018-19 Philadelphia Youth Poet Laureate and received the Congressional Award for "outstanding and invaluable service to the community." He is the recipient of the 2020 College Alumni Society Prize for his poetry and the 2020 Lillian and Benjamin Levy Award for his music criticism.
Legal Storytelling: Ruth Anne Robbins
What do lawyers need to know about storytelling? Quite a lot! A legal situation is a story because it involves characters, a conflict, and the hope for a resolution—exactly the building blocks of a story. To represent their clients, lawyers communicate to others about the clients' legal situations. Most of that communication happens in writing (even when a case goes to trial there's still a lot of writing before that point). So, lawyers need to know how to write in a narrative way.
In this workshop, students will learn a few of the legal reasoning fundamentals that lawyers use to advocate on behalf of clients. In addition to reviewing the basic elements of storytelling, some of the key phrases we will use are ethos, logos, pathos, "bottom line up front," "cognitive priming," "rules of law, illustrations of law, and application of law."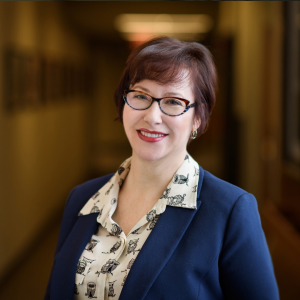 About the facilitator: Ruth Anne Robbins is a Distinguished Clinical Professor of Law at Rutgers Law School. She has taught legal writing courses for two decades, and her scholarship is widely recognized in the field. She is the co-author of a textbook, Your Client's Story: Persuasive Legal Writing (now in its second edition), the co-editor in chief of a peer-reviewed academic journal, a founder of the Applied Legal Storytelling international conference series, and a past president of the Legal Writing Institute. She has received campus and area awards for her teaching, including the Lindback Distinguished Teaching Award (2018).
Science Writing: Dani Leviss 
Why do ducks and geese swim in a row? What forces allow ski jumpers to soar in the air? How do some snakes move sideways? Where might scientists find life in space? What do you wonder about? Science writers pick the brains of experts to help readers understand the world. In this workshop, students will learn about translating complex science into easily digestible articles that readers of any age would want to read. Students will get a look at the process of creating a science magazine for kids. Keeping an audience of young readers in mind, students will practice brainstorming ideas and revising news articles.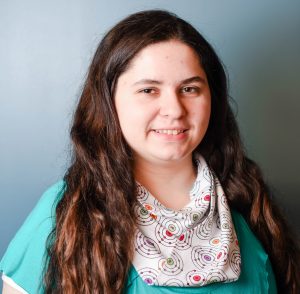 About the facilitator: Dani Leviss is the associate editor for SuperScience, a Scholastic science magazine for grades 3-6. She enjoys writing about water, animals, art, chemistry, and technology. Her work has appeared in Live Science, Hakai Magazine, IEEE Earthzine, News-O-Matic, and Scholastic magazines. She holds a bachelor's degree in chemistry (minors in writing and studio art) from Drew University and a master's degree in science journalism from NYU.
Songwriting: Bryan Williams
Game Storytelling: Roy Graham 
Just like television, film, or novel writing, storytelling through the medium of games comes with its own host of special demands and concerns. In addition to learning about the ins and outs of professionally writing for games, students will use game mechanics as writing prompts to inspire their own work.
About the facilitator: Roy Graham is a writer from New York and graduate of the Rutgers-Camden MFA program. His nonfiction has been featured in Rolling Stone, Playboy, and Motherboard, and his fiction has been featured in several anthologies. He has written for Nexon and Riot Games, and is currently story lead on Magic: The Gathering at Wizards of the Coast.
Campaign Communications: Gabriella Morrone
Learn what it takes to run a communications shop for a political campaign. During this workshop, students will learn about the different components of campaign communications, including: social media, digital ads, press release, debate prep, targeted voter messaging, and more. Students will be asked to work with a partner to draft 3-5 social media posts to persuade certain targeted audiences to vote.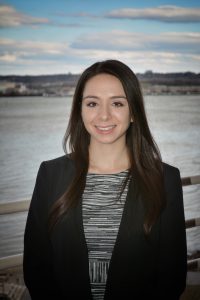 About the facilitator:
Gabriella Morrone is the communications specialist for the Eagleton Institute of Politics at Rutgers University-New Brunswick. In her role, Gabriella works with various team members at Eagleton to create an overall communication strategy that promotes the institute's mission and engages the Rutgers community, academia, elected officials, the public, and the media with Eagleton's work. Prior to joining the Eagleton Institute, Morrone was the deputy campaign manager for Congressman Chris Smith's 2018 re-election campaign in New Jersey's Fourth Congressional District. She managed the campaign's digital operation and also took a senior-level role in developing and implementing the campaign's political strategy. Previously, Morrone was an account executive at Black Rock Group, where she assisted in creating and implementing successful public relations and public affairs plans for Fortune 100 companies, multi-stakeholder coalitions, national trade associations, and public figures. Morrone earned a Bachelor's Degree in political communication from The George Washington University's School of Media and Public Affairs. During her time in college, she completed various political internships, including: The Office of the Speaker Paul D. Ryan and the 2016 Republican National Convention in Cleveland.
---
How to participate
Individual students who would like to attend must submit a permission slip. They must also secure their own transportation to and from the Writers House. 
Teachers who would like to send several students from a Camden City high school may contact the Writers House to inquire about transportation assistance. 
Teachers who would like to send groups of students from high schools elsewhere in Camden, Gloucester, or Burlington Counties may contact Leah Falk to make arrangements, but should secure their own student transportation. 
Please return permission slips to Leah Falk by email or postal mail by March 25, 2022. 
Email: leah.falk@camden.rutgers.edu
Post: 
305 Cooper Street
Camden, NJ 08102
Download photo permissions form
For teachers 
Want to bring an entire class? Want more information about this year's program? Contact us at leah.falk@camden.rutgers.edu. 
Admission Information
Free
Contact
Leah Falk 
856-668-4980
leah.falk@camden.rutgers.edu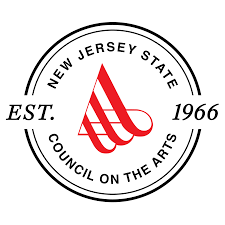 Made possible by funds from the Camden County
Cultural and Heritage Commission, a partner of the
New Jersey State Council on the Arts.