High School Writers Conference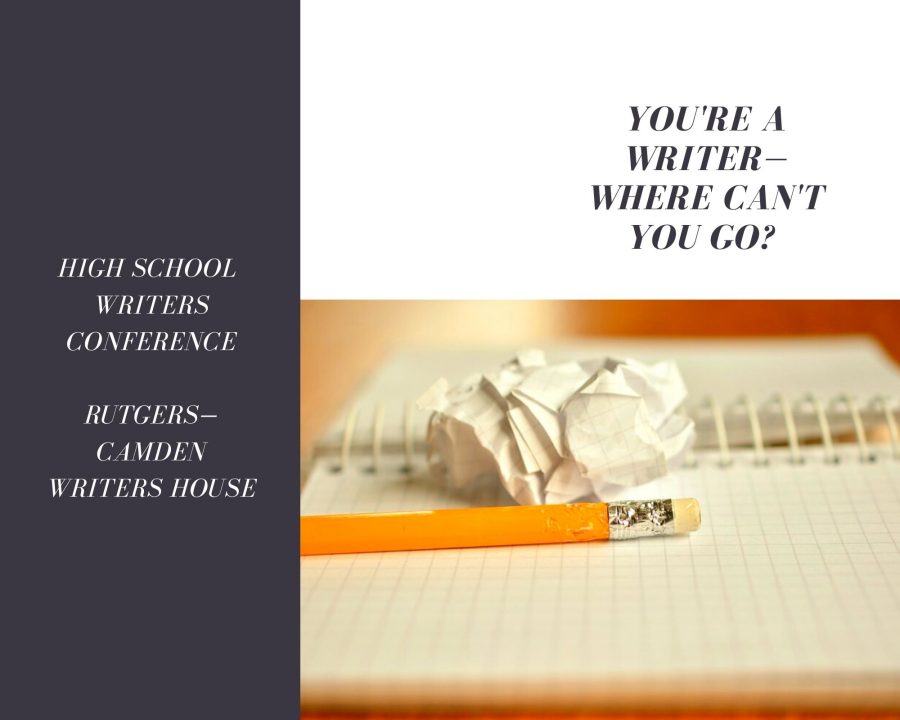 Join us Friday, April 8, 2022 for the fourth annual High School Writers Conference. 
This conference is for you. 
If you're a high school student who loves writing poetry, arguing politics, or composing epic threads on Twitter, this annual conference is for you. If you've dreamed about journalism, law, nursing, or working for your city, and want to know how people in those professions use writing every day, this conference is also for you. 
Our keynote speaker will present an opening talk that will inspire you in your writing. Then choose from sessions on poetry and performance, legal storytelling, science communication, news reporting, and more. 
The first Rutgers-Camden High School Writers Conference was held April 13, 2018. This program is presented by the Writers House and the Office of Civic Engagement, Rutgers University-Camden. 
---
2022 Speakers and Facilitators 
More speakers and descriptions coming soon.
Keynote Speaker: Randy Ribay
Memoir: Davon Loeb 
---
Coming soon. 
---
Schedule
The conference begins at 10 am and ends at 2:30 pm. Full schedule of workshops coming soon.
Keynote speaker: Randy Ribay
Randy Ribay was born in the Philippines and raised in the Midwest. He's the author of An Infinite Number of Parallel Universes, After the Shot Drops, and Patron Saints of Nothing, a powerful coming-of-age story about grief, guilt, and the risks a Filipino-American teenager takes to uncover the truth about his cousin's murder. It was selected as a 2019 Freeman Book Award winner and as a finalist for the National Book Award, LA Times Book Prize, Edgar Award for YA, International Thriller Writers YA Award, Amelia Walden Award, CILIP Carnegie Medal, and 22 state awards. Randy earned his BA in English Literature from the University of Colorado at Boulder and his Master's Degree in Language and Literacy from Harvard Graduate School of Education. He lives in the San Francisco Bay Area with his family and teaches high school English. 
Coming soon. 
---
How to participate
Individual students who would like to attend must submit a permission slip. They must also secure their own transportation to and from the Writers House. 
Teachers who would like to send several students from a Camden City high school may contact the Writers House to inquire about transportation assistance. 
Teachers who would like to send groups of students from high schools elsewhere in Camden, Gloucester, or Burlington Counties may contact Leah Falk to make arrangements, but should secure their own student transportation. 
For teachers 
Want to bring an entire class? Want more information about this year's program? Contact us at leah.falk@camden.rutgers.edu. 
Admission Information
Free
Contact
Leah Falk 
856-668-4980
leah.falk@camden.rutgers.edu