What's Your Story? A Podcast Workshop is a day-long event on Saturday, October 7, designed as a survey of innovative audio narrative. Our presenters work across genres, from audio fiction to oral history projects, news podcasts to cultural commentary. While digesting the best that audio has to offer, participants will also get an introduction to the technical side of podcast design, including open-source sound recording technology, basic sound design, and editing. We hope you'll come away with an understanding of where audio has been and where it's going, as well as some of your own unique sounds. 
Register now
Co-presented by the Rutgers-Camden Writers House, WCCR (Rutgers-Camden Radio), and the Writing and Design Lab. 
This program is made possible in part by a Conference and Symposium grant from the Faculty of Arts and Sciences at Rutgers-Camden. 
Special thanks to our sponsors: Push10 of Philadelphia and the Rutgers-Camden Digital Studies Center. 

---
Registration and Pricing
General admission: $25
Current Rutgers students: free 
Current city of Camden residents: free 
If you are a current city of Camden resident not enrolled at Rutgers who would like to register for free, please contact us. 
Register now
---
Featured Presenters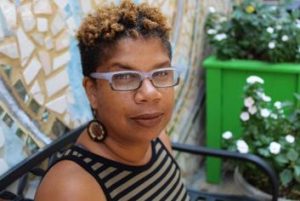 Engaging Communities to Own & Share Their Narratives
Presenter: Lisa Nelson-Haynes
Lisa Nelson-Haynes, Executive Director of Philadelphia Young Playwrights and a digital storytelling workshop facilitator for StoryCenter, will facilitate a story circle and share strategies to engage communities in the storytelling process.
Lisa Nelson-Haynes is the Executive Director of Philadelphia Young Playwrights (PYP), where she helps young people discover their potential through the art of the play. She's also Executive Producer of Mouthful, a Philly-based podcast that digs into the experiences and perspectives of young people to start conversations about big ideas and important issues. An award-winning storyteller and teacher, Lisa has facilitated digital storytelling workshops for Storycenter for more than eight years. She's also a Leeway Foundation Art & Change grant recipient for the Redline Project.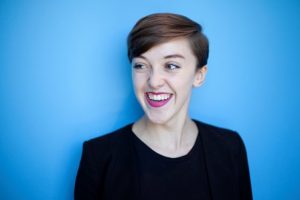 Podcasts from Start To Finish 
Presenter: Paige Pfleger 
What's the process like to make a podcast, from the inception of the idea to the sound that comes through your headphones?

Paige

Pfleger

, associate producer of The Pulse at WHYY, will give you a look inside what it takes to make a sound-rich podcast that will surprise listeners. With tips from audio makers from This American Life and WNYC mixed in, this interactive talk will help you think about sound and podcasting in a different way. 
Paige

Pfleger

is a producer, reporter and photographer with WHYY's national health and science show, The Pulse. 
Paige
was bitten by the public radio bug during college when she started working for member station Michigan Radio. After graduating she interned at NPR headquarters, where she reported for NPR.org. She wears many hats at The Pulse: she's the lady behind all the social media accounts, she's the web producer, she edits audio and she occasionally reports on biology and critters. 
You can follow her on Twitter @

paige

pfleger

.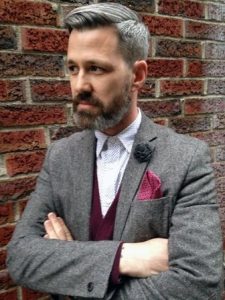 Sound Thinking
Presenter: Robert Emmons
"Sound Thinking" will present tools and techniques for creating an immersive auditory experience for audio narrative listeners. The primary question of exploration will be: How does one transport, and hold an audience in a soundscape? The presentation will look at building diegetic and non-diegetic spaces for listeners, and will demonstrate key tools available to creators.
Robert A. Emmons Jr. is a documentary filmmaker, the Associate Director of the Digital Studies Center and an Assistant Teaching Professor in the Fine Arts Department at Rutgers University-Camden. His 2014 film, Diagram for Delinquents, is about Fredric Wertham and the comic book panic of the 1940's and '50s. His previous films include: Goodwill: The Flight of Emilio Carranza (2007), YARDALE! (2008), Wolf at the Door (2008), and De Luxe: The Tale of Blue Comet (2010). From February to August of 2010 Emmons created two short documentaries a week. The 52 short documentaries formed the weekly internet series MINICONCEPTDOCS. His newest documentary, Sickies Making Films, is about early film censorship and cinema's battle for First Amendment protection. http://www.robertemmons.com/
Audio Fiction 
Presenter: Ann Heppermann 
In her presentation, Ann Heppermann will explore what it means to create contemporary audio fiction and discuss what it makes these works representative of a 21st century artform. We will listen to stories and there will be lessons on story writing, sound design, adaptation, directing actors and other useful tips. 
Ann Heppermann is the founder of The Sarah Awards which celebrates and rewards radio drama for the 21st century. Likened to the Oscars by The New York Times, the Sarah Awards encourages producers to push the boundaries audio through a variety of initiatives—from the Very, Very, Short Short Stories Contest to The Sarah Awards to its podcast Serendipity which is supported by KCRW's Independent Producer Project. Called a "sort of Goddess of podcasting," by Bitch Magazine, Heppermann has also worked in audio for nearly 15 years. She's received numerous awards, including a Peabody, and in 2011 was named a United States Artists Rockefeller Fellow. She teaches audio fiction at Sarah Lawrence College in its writing program.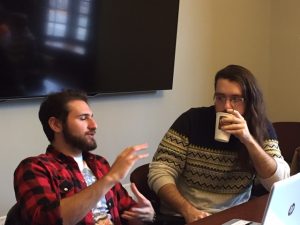 Introduction to Audacity: Using Open Source Software to Realize Your Audio Dreams
Presenters: Travis DuBose and student consultants from the Writing and Design Lab, Rutgers University-Camden
Key Concepts in Field Recording 
Presenters: Jake Cowan and Amy Tuttle, University of Texas – Austin
Guests from the Digital Writing & Research Lab at UT Austin will lead a 60-minute session on sound gathering and field recording. The session will explore how to deploy recording techniques and equipment in various locations and fields of study. Using a range of recording devices–from smart phones to professional digital recorders and mics–participants will learn how to apply key concepts like polar pattern, proximity effect, noise floor, clipping, and handling noise to different field locations. Participants will also learn how to adapt and adapt to their locations to get the best possible recordings.    
Jake Cowan is a doctoral candidate in the English Department at the University of Texas at Austin with a concentration in Rhetoric and contemporary media literacies. His research is situated at the intersection of poststructuralist ideological criticism and digital media ecology, with a specific interest in Lacanian psychoanalysis and the rhetorical construction of cybernetic subjectivities. Currently he serves as an Assistant Director for UT's Digital Writing and Research Lab, where previously he headed numerous experimental projects, including investigations of multimodal rhetoric and audio-visual composition techniques. His most recent work includes a book chapter on psychoanalytic topology as a model for digital writing, and forthcoming chapter identifying the function of typography in nationalism. As an Assistant Instructor in UT's Rhetoric and Writing Department, he has designed and taught courses in composition using digital technology, as well as the politics and ideologies of online engagement.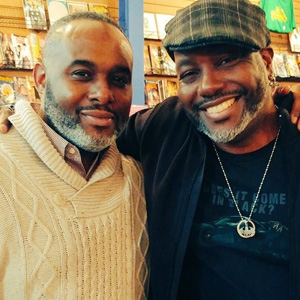 Presenters: Len Webb and Vincent Williams, Hosts of The Micheaux Mission 
Join Len Webb & Vincent Williams as they examine the inner workings of their critically acclaimed black film review podcast, The Micheaux Mission. Utilizing an interactive, audio-video format, the two hosts will reveal the origins of their project, illuminate the day-to-day process of running a podcast and lead a discussion on strategies to maintaining a successful podcast. Including such subjects as social media presence, building a brand around loyalty, and the importance of research, the session promises to be a productive — and lively! — one.
Len Webb is a dedicated radio/podcast producer heard currently on the FM airwaves of WPPM-LP 106.5FM in Philadelphia and Camden, where his popular geek culture show Black Tribbles calls home. "Too Cool to be Geeks, Too Cute to be Nerds," the Black Tribbles have won fans in Philadelphia and been featured in newspapers and media outlets across the country while shining a spotlight on geek culture from every angle with an educating and entertaining point of view. Their audience and special guests, such as astrophysicist Neil DeGrasse Tyson and voice actor Estelle (Steven Universe) celebrate their own unique 'meekness' by joining 'Tribble Nation' with their self-titled Tribble Designation (Len, a devotee of everything Batman, is The Bat-Tribble). All that being said, Len still enjoys mixing Peanut Butter Cap'n Crunch with Rice Krispies, which his daughter Olivia thinks is disgusting. 
Vincent Williams is a lifelong pop culture fan and scholar. With his cousin Darryl, he hosts It's All Soul, a weekly music show focusing on 70's soul and jazz, 90's hip-hop, and the occasional musical, on Internet radio station G-town Radio, where he first met Len. For over a decade, Vince wrote music, film, and television criticism for the Baltimore City Paper and authored a black popular culture column, "Social Studies." He completed a Ph.D. in English Literature at Temple University that has proven to be more useful than you would think. He loves hip-hop, sneakers, and video games. He gets his new comics on Wednesday. Vince is comfortable with the fact that he has  the passions of a twelve year old. 
The two friends, always looking for collaborative opportunities, agreed to take on Len's challenge of watching and reviewing every Black feature film ever made and released in theaters. In Vince's words, they hope to give a Rolling Stone-style examination to these under-appreciated works of art. Together they hope to find the perfect wine to drink with Pam Grier's Coffy, the five movies since 1985 in which Samuel L. Jackson did not appear, and someone else who agrees with Len that The Last Dragon is a bad movie. 
---
Schedule 
| | | | |
| --- | --- | --- | --- |
| 8:30 am  | Registration, Breakfast and Interactive Plenary  |  Campus Center Lobby (registration) |  Multi Purpose Room Left (breakfast, plenary)  |
| 10 am  | Engaging Communities (Haynes) |   | Writers House 202  |
| 11 am  |  Intro to Audacity (Dubose, WDL) | Podcasts from Start to Finish (Pfleger)  |  North Conference Room (WDL), Writers House 302 (Pfleger) |
| 12 pm  | Lunch  |   | South ABC, Campus Center |
| 1 pm  |  Sound Thinking (Emmons)  |   | North Conference Room  |
| 2 pm  |  Audio Fiction (Heppermann) |   |  South ABC Conference Room |
| 3 pm  |  Anatomy of a Podcast (Webb, Williams) | Key Concepts in Field Recording  |  Executive Meeting Room (Webb/Williams) |