This annual panel discussion featuring an agent, an editor, and a publisher or bookseller sheds light on how a book goes from manuscript to bookstore shelves. 
More panelist information and registration links coming soon.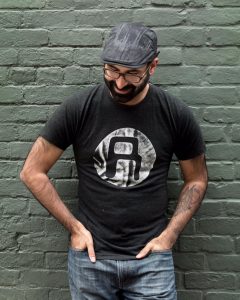 Eric Smith is a literary agent and Young Adult author based out of Philadelphia. An agent with P.S. Literary, he's worked on New York Times bestselling and award winning books, focusing on childrens literature, genre-blending literary fiction, and all kinds of non-fiction, from memoirs to cookbooks. As an author, his recent books include the YALSA 2021 Best Fiction for Young Adults selection Don't Read the Comments, You Can Go Your Own Way, and the anthology Battle of the Bands. You can learn more about him and what he's looking for (as well as the books he writes) at www.ericsmithrocks.com.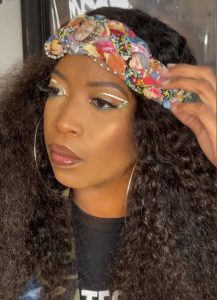 Jeannine Cook holds a master's degree from The University of the Arts, Jeannine is also a Leeway Art & Transformation grantee and winner of the South Philly Review Difference Maker Award, Philadelphia Magazine's Best of Philly, Women Leading the 175th, the PACDC Equitable Entrepreneur Award, and the Metro's Power Women Award. Jeannine's work has been recognized by several national and international news outlets including Vogue Magazine, Forbes, Inc., Washington Post, Oprah's Magazine, MSNBC, and the Today Show. She is a proud educator and mother with 8 years of teaching creative storytelling in alternative schools and on city blocks. Jeannine writes about the complex intersections of motherhood, activism, and the arts. Her pieces are featured in several publications including a column in Philadelphia Stories and articles/short stories in Princeton University Press, Philadelphia Inquirer, Mothering Magazine, Girl God, Mahogany Baby, Good Mother Project, Printworks, Adelaide Magazine and midnight & indigo. In February 2020, Jeannine completed her first book of short stories, Conversations With Harriett and became the proud owner of Harriett's Bookshop in the Fishtown section of North Philadelphia. Ida's Bookshop in Collingswood, NJ opened in summer of 2021.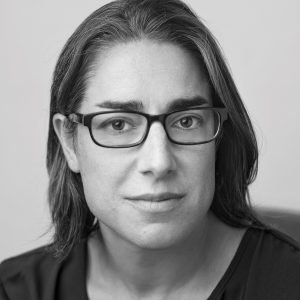 Anna deVries is a Senior Editor at St. Martin's Press, and before that she was an editor at Picador and Scribner. She acquires and edits a range of literary fiction and non-fiction. Some of the books she edited and published include We Gon' Be Alright by Jeff Chang; One Day We'll All Be Dead and None of This Will Matter by Scaachi Koul; My Time Among the Whites by Jennine Capó Crucet; and Mill Town by Kerri Arsenault.
Date & Time
March 9, 2022
7:00 pm-8:30 pm