Instructor: Juliana Roth 
Using the classic three act dramatic structures to map out a feature length script, this course takes us deeper in understanding what drives our characters in film using Hauge's Six Stage Plot Structure. With these tools, we discuss how to visually map inner and outer journeys for our characters, inventing scenes and scenarios singular to our worlds. In doing so, we explore how to write character-driven films of all lengths by looking at samples of successful web series, TV pilots, features, and short films. By the end of the class, you will have a rough outline of a story you'd like to write, ideas of where your plot turning points might fall, and a sense of the next steps in bringing your vision to the screen.
This workshop will take place virtually via Zoom. 
$60 General; $10 Camden residents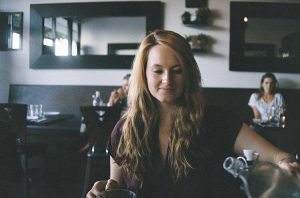 About the instructor: Juliana Roth is the creator of the narrative web series, The University, which won Best Web/Pilot at the Los Angeles Film Awards and toured sexual violence prevention nonprofits and college campuses to raise awareness on survivor justice and consent. She is a 2021 Stowe Story Labs Maven Media Fellowship Finalist and is developing several new independent projects for film and tv. Her creative writing appears in the Los Angeles Review of Books, The Breakwater Review, Irish Pages, among others. She currently serves as a Media Specialist with Rivertown Film Society, teaches creative writing in arts spaces, and is a member Playwright/Actor with WCT Theatre.
Date & Time
September 18, 2021
1:00 pm-4:00 pm