$60 General; $10 Camden residents 
Virtual; attendance link will be sent upon registration. Registration opens August 1, 2022.
This workshop seeks to encourage and empower participants to share their immigrant and refugee stories, whether they are first-generation immigrants, or those whose families came here a long time ago. The class will help participants generate ideas for personal essays, give them tools to start drafting them, and provide input on where they could pitch their stories. We will discuss some of the many topics that immigrant stories lend themselves to. We will read short passages from personal essays and memoirs by contemporary authors, including Marcelo Hernandez Castillo, Karla Cornejo Villavicencio, Min Jin Lee, Nadia Owusu, Elif Shafak, Saša Stanišić, and Viet Thanh Nguyen. We will reserve time to explore ideas based on our lived experiences, and take some time to start writing down our narratives. Participants will walk away with a worksheet to help them come up with ideas, a list of books by immigrant authors, and suggestions for outlets to follow and pitch personal essays to.
About the instructor: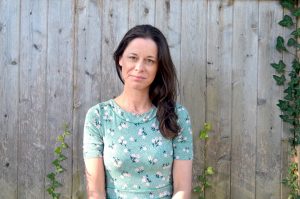 Vesna Jaksic Lowe is a writer and communications consultant. Born and raised in the former Yugoslavia, she immigrated to Canada with her family before moving to the United States. Vesna has written about her immigrant experience for The New York Times, the Washington Post, Pigeon Pages, and Catapult. She runs a monthly newsletter on writing by — and children of—immigrants and refugees, Immigrant Strong, which was profiled by Longreads. She received the first prize for the 2019 Parent-Writer Fellowship from Martha's Vineyard Institute of Creative Writing and participated in the Tin House Summer Workshop in 2021.
As a communications consultant, Vesna's work focuses on nonprofits in the human rights and social justice space. She has worked for organizations such as the ACLU, the Brennan Center for Justice, Carnegie Corporation of New York, the Inter-Parliamentary Union, PEN America, and Watchlist on Children and Armed Conflict.
Vesna started her career as a newspaper reporter and won 12 awards from the Society of Professional Journalists, an international fellowship from Internews, and a Special Achievement Award for immigration coverage from the International Institute of Connecticut. She holds an M.S. in International Affairs from The New School and a B.A. in Communications from Hofstra University.
For more info: www.vesnajaksic.com
Date & Time
September 17, 2022
10:00 am-1:00 pm